Fox River Estates Phase II
Please contact our leasing office for rental rates on our various apartment sizes.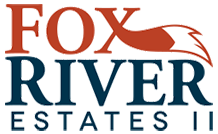 Fox River Estates Phase II located in Willard, Missouri is a 48-unit community designed for families. Fox River II is a mixture of two story 8-plex buildings and duplexes with garages, offering two and three-bedroom apartments. Every unit meets Four Corners Development's commitment to green building and efficient design with sustainable elements: energy star rated appliances, ceramic tile, and resilient plank flooring.
Fox River Estates Phase II is a true family community concept that presents residents with shared amenities like a large community building with plush seating, a shared kitchen and dining area, internet café with Wi-Fi, furnished exercise room, a coin operated laundry room, and a sports court.
Willard
Fox River Estates Phase II
934 Fox River Lane
Willard, Missouri 65781
Ph: 417-685-3315
Fx: 417-685-3042
E-mail
Manager: Danie Heimbach
About Property