Oakshire Trails
Please contact our leasing office for rental rates on our various apartment sizes.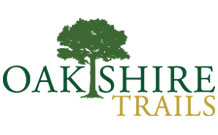 Residents of Pueblo, Colorado are among the healthiest in the U.S., with a longer life expectancy, fewer deaths from heart disease and cancer, and a lower stress index.
Add to that the fact that the city is on AARP's Top Ten Places to Retire for Less and you match up some of the finest in lifestyle choices by living here.
Pueblo is undergoing a renaissance. Recent urban revitalization efforts, such as the Historic Arkansas Riverwalk, have transformed the downtown of this community into a thriving and beautiful commercial and entertainment district.
We're also experiencing an explosion of creative arts - from nightly downtown street performances, to numerous galleries and studios opening their doors late into the evenings.
Is it any wonder the we chose Pueblo to locate Oakshire Trails, our first senior apartment community in Colorado?
We have now embarked on an exciting new senior apartment community adventure in the gorgeous state of Colorado. Construction began in late summer of 2015 to create this wonderful 62 unit community designed around the wants and needs of residents age 55 and older.
Located in Pueblo, Colorado, Oakshire Trails will be the name of this special community of one and two bedroom apartment homes in a beautiful 4 story stucco and stone building. Two elevators will serve the needs of our residents.
All apartments will be energy efficient with energy star stoves, refrigerators, washers and dryers and equally efficient central heat and air. Bed rooms will be carpeted with kitchens and living rooms being hardwood, and baths being tile floored. One bedroom units are to be 700 square feet and two bedroom units are 881 square feet. All apartments will have either a patio or balcony for enjoying the great Colorado outdoors and fresh air.
Oakshire Trails is a true senior community concept and will also feature a large community room which will include an entertainment kitchen for group gatherings, large common seating areas, library, internet cafe, exercise facility, game rooms, and a media room with theater.
Outdoor common areas will include grills and picnic areas, raised garden beds for resident use for vegetables, flowers and herbs, walking paths, putting green, badminton, a shaded gazebo and some road/mountain bikes for resident use.
This Senior housing development is made possible by Colorado Housing Finance Authority and Financing by the Bank of Wells Fargo.
An opening date of 5/1/2016 is anticipated.
Further information and pre-leasing are available by calling 719-543-1348.
Pueblo
Oakshire Trails
2300 Oakshire Lane
Pueblo, Colorado 81001
Ph: 719-543-1348
E-mail

About Property